| | |
| --- | --- |
| | The World Observatory on Subnational Government Finance and Investment (SNG-WOFI) was launched in November 2017, as a joint endeavour of the Organisation for Economic Co-operation and Development (OECD) and United Cities and Local Government (UCLG). |
Presentation
The SNG-WOFI is a living initiative, which marks a key milestone in deepening the global knowledge base on subnational government structure and finance.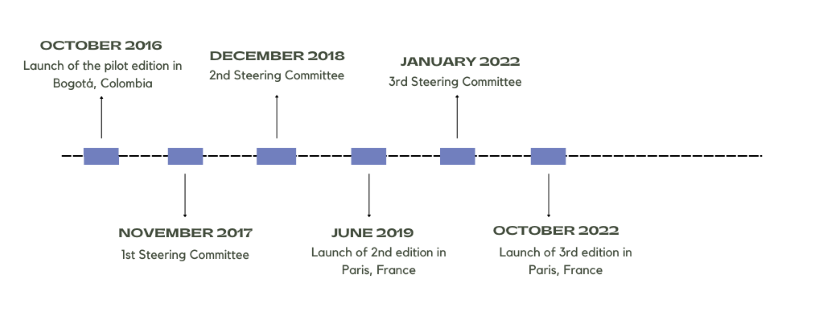 The objective of the OECD/UCLG World Observatory on Subnational Government Finance and Investment is to increase knowledge and promote dialogue on multi-level governance and subnational finance around the world, by collecting and analysing standardised quantitative data and qualitative information. It also helps monitor the implementation of the Sustainable Development Goals and other global development agendas, such as the Paris Agreement.
Objectives
Facilitate access to standardised, reliable, transparent and comparable data and information on subnational government structure, finance and investment.
Support policy-making at all levels of government on multi-level governance and subnational finance reforms, by identifying the challenges faced by subnational governments in terms of capacity and financing.
Serve as a capacity-building tool on subnational governance and finance at the international, national and subnational levels.
Support international dialogue and facilitate the exchange of experiences, peer learning and constructive discussions between international, national and local stakeholders, and their financial and development partners.

Do you wish to join the initiative? Contact us!
Steering Committee
The SNG-WOFI Steering Committee meets on a regular basis to provide feedback on the work of SNG-WOFI and guidance on future directions.
It consists of the following:
Representatives of national governments: Australia, Chile, Estonia, France, Italy, Poland, Sweden, and United Kingdom.
Representatives of subnational governments: Antioquia, Colombia.
Representatives of associations of subnational governments: Council of European Municipalities and Regions (CEMR), Fonds Mondial pour le Développement des Villes (FMDV), Local Governments for Sustainability (ICLEI), Mercociudades, Metropolis, Network of Associations of Local Authorities of South East Europe (NALAS), United Cities and Local Governments Africa (UCLG-Africa), United Cities and Local Governments Asia Pacific (UCLG-ASPAC), United Cities and Local Governments Middle East and West Asia (UCLG-MEWA).
EU institutions: European Commission (DG Regio), EU Committee of the Regions.
International Organisations and institutions: Congress of Local and Regional Authorities of the Council of Europe, Council of Europe, United Nations Capital Development Fund (UNCDF), UN-Habitat.
Development banks and co-operation agencies: African Development Bank (AfDB), Agence Française de Développement (AFD), Asian Development Bank (ADB), Council of Europe Development Bank (CEB), Deutsche Gesellschaft für Internationale Zusammenarbeit (GIZ), European Investment Bank (EIB), Inter-American Development Bank (IADB), World Bank.
Foundations, institutes and other networks: DeLoG Network, Lincoln Institute of Land Policy, Local Government Revenue Initiative – University of Toronto, Local Public Sector Alliance, Cities Alliance and individual academic experts.
The Third Steering Commitee Meeting

20 January, 2022

Virtual

The Third Steering Committee was held virtually on 20 January 2022 to review the initiative's progress since the last Steering Committee and introduce new supporting partners. The meeting was the opportunity to present the upcoming third edition of the SNG-WOFI, and discuss the outreach strategy to increase the impact of the World Observatory.

Check out the agenda for further details.
The Second Steering Commitee Meeting

17 December, 2018

Paris, France

The Second Steering Committee was held on 17 December 2018 to review the initiative's progress in its first year. Check out the agenda, photos and proceedings for further details.
The First Steering Commitee Meeting

17 November, 2017

Paris, France

The first meeting of the Steering Committee, held in Paris on 17 November 2017 at the OECD Conference Centre officially launched the Observatory. This meeting brought together almost 50 participants to reflect on and initiate a multi-level approach to collecting, analysing and disseminating information on subnational finance and investment.